We use the finest local ingredients available
 Whether it is whole grain flour from Wisconsin organic farms or cheese from local Wisconsin producers, we use the finest ingredients available and source them from local  producers whenever possible.
jalapeño jack
Local jalapeño peppers and pepper jack cheese give a nice bite to one of our more popular loaves
olive and rosemary
Kalamata olives and local rosemary deliver a taste sensation and flavor profile that keeps customers coming back for more.
polenta and herbs
Organic, finely ground yellow flint corn polenta combined with flavorful herbs helps to deliver a sumptuous loaf.
Sed ut perspiciatis unde omnis iste natus error sit voluptatem accusantium doloremque laudantium, totam rem aperiam.
Organic flour
Great bread starts with organic, freshly milled, flavorful and healthy grains. We exclusively use flours that are stone milled which preserves the rich flavor and nutritional value of the grain.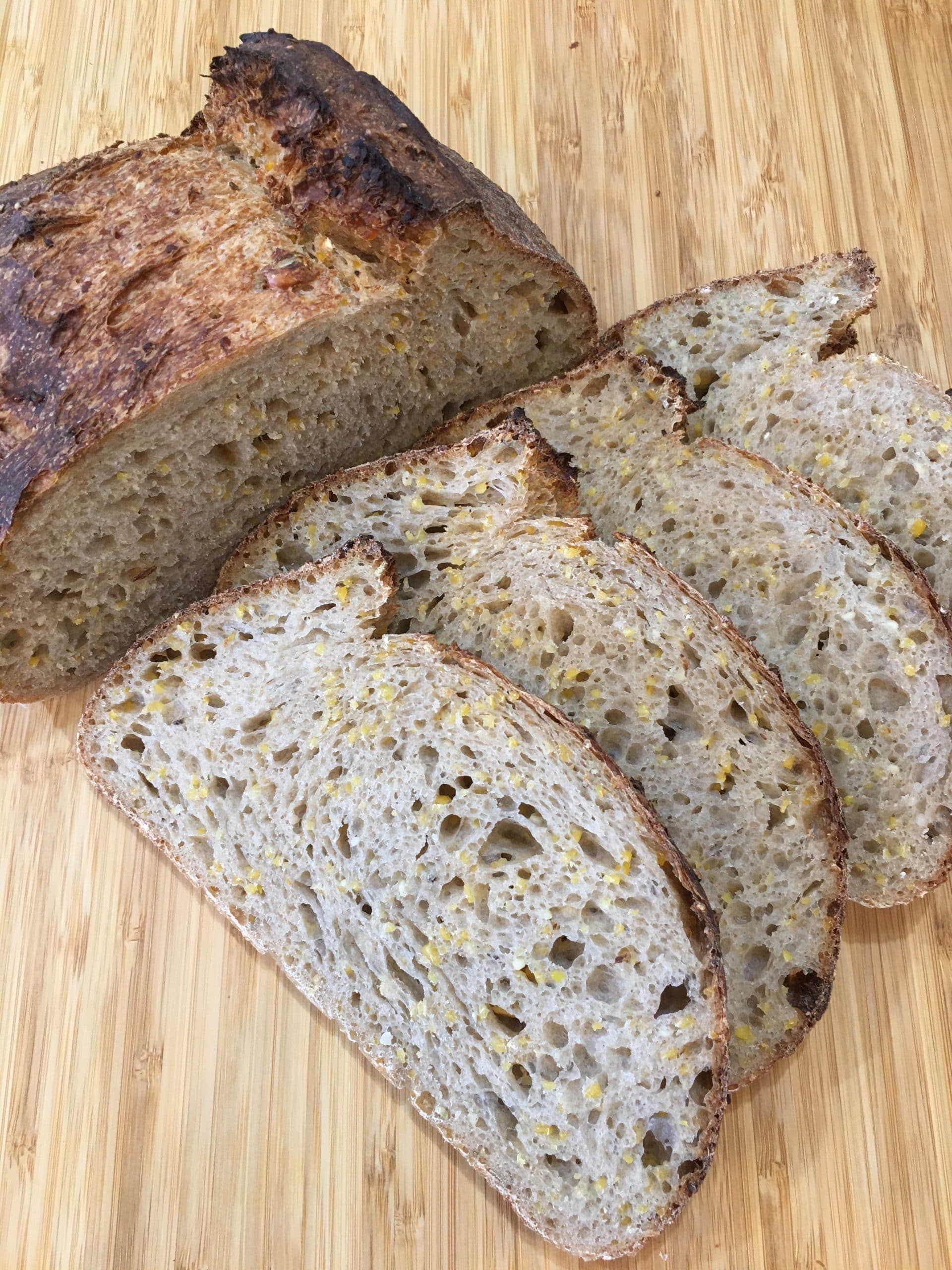 Crafting Great bread
Great bread is the product of superior ingredients, precise process and hard work. Here at Rising Bread, we are on a relentless mission to develop and deliver the healthiest, highest quality products for our customers.
Latest news From the bakery
Stay up to date with our market offerings, product development, and news from the Rising Bread team
We hope you all had a wonderful Thanksgiving holiday! After a few well deserved days off, we will be back on the shelves of your local CO-OP on Wednesday, November 29th with fresh, healthy and oh so delicious 100% sourdough bread. This week we're delivering five...
Check out our locations for a market near you.
Mail
info@risingbreadwi.com
Address
1091 Sutherland Ave
River Falls, WI   54022